Finnish Lifestyle & Local Culture
Guided tours, city adventures, home visits in Finnish family. Get yourself familiar with Finnish ways of life.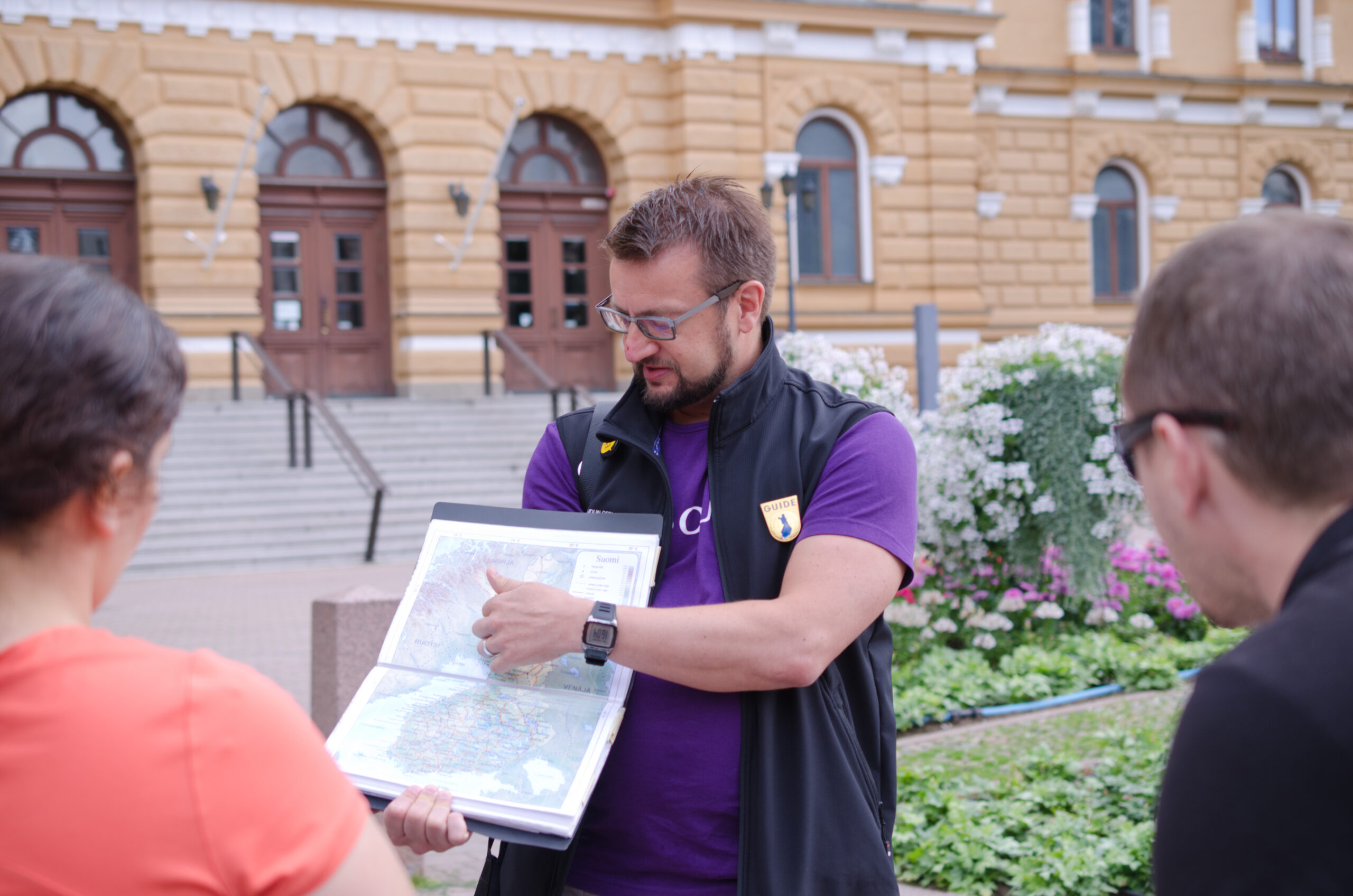 Guided City Tours
Program: Oulu Region Tourist Guides are at your service when you or your guests want to familiarize yourselves with the City of Oulu, Oulu Region, neighbour municipalities, their history and the present-day life.

You can book guided walks and guided tours by bus or by bike and they can be operated in thirteen different languages; Finnish, Swedish, English, German, French, Italian, Russian, Dutch, Greek, Hungarian, Chinese and Japanese. We can also offer tour leading services for longer tours and transfers; our guide meets the group for example at the Oulu airport or railway station and takes care of the group during their whole visit in our region.

Oulu Region Tourist Guides are authorised by The Finnish Guide Association.

Duration: From 1 hour to several days
Available: Year-round
Program includes: Guided tour, diplomas for everyone and services of our English speaking guides.
Insurance: Go Arctic Ltd has organizer's liability insurance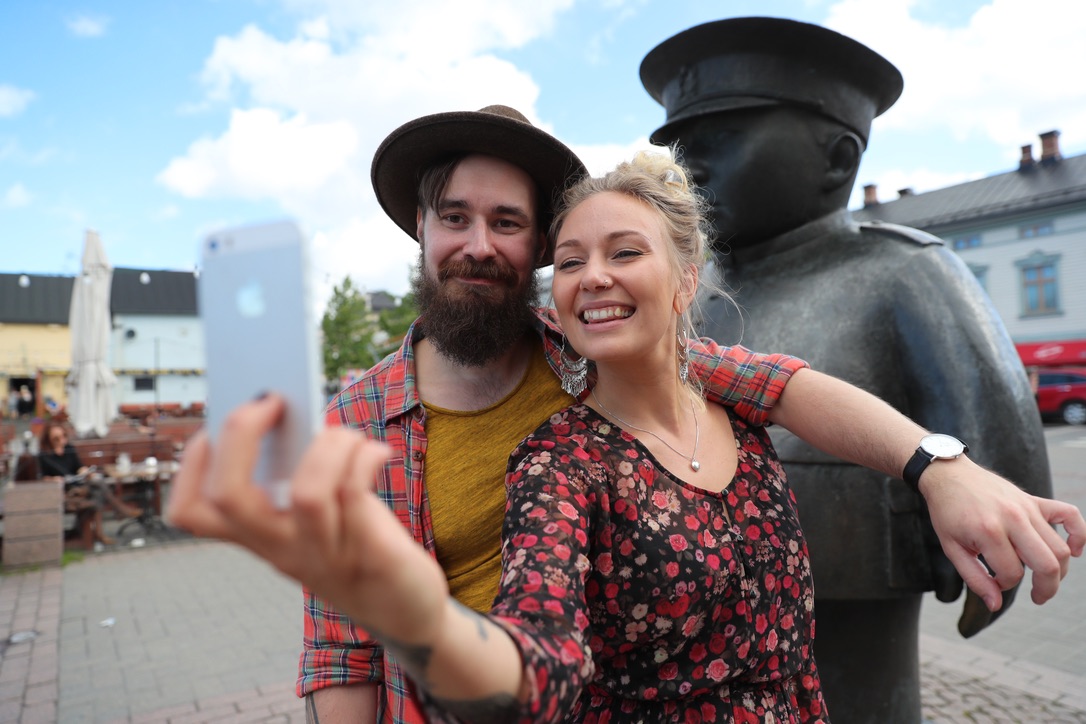 Amazing Oulu – City Adventure
Program: Do you want to get to know the City of Oulu in an active, fun and eventful way? We split your group in teams, give you a map and instructions, bag with supplies and send you off for a city adventure!

We give you riddles to solve and tasks to do to get hints from checkpoint to another. In every checkpoint and on the way you will learn some interesting facts about history and present of Oulu and Finland. Knowledge, problem solving skills and speed are needed. It's up to your teams tactics in which skill you will put the most importance in.

Good luck – that's important to have also with you – and don't get too lost!

Duration: 2-3 hours
Available: Year-round
Program includes: Equipment, instructions, prizes for winners, diplomas for everyone and services of our English speaking guides.
Insurance: Go Arctic Ltd has organizer's liability insurance

Optional services: Meals / Afternoon coffee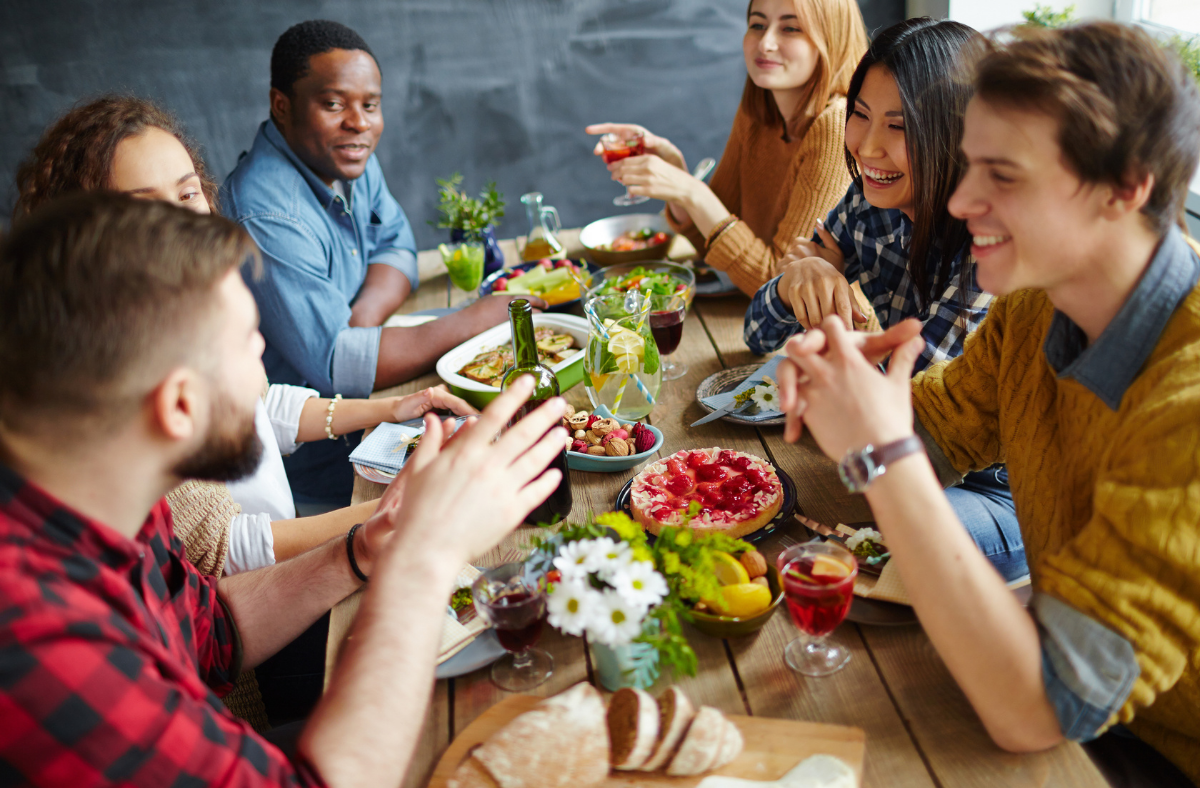 Homevisit
Program: Spend a few hours or a weekend in a Finnish family. During the short visit you get to peek in to a Finnish home and by staying overnight or two you get longer experience on how the Finns live today. Our homevisit program can consist of just a short visit with a cup of coffee. You always have to have time for even a quick cup of coffee or tea when you visit a Finnish home. That's just so important part of the Finnish life style. Finns drink the most coffee / person in the world! We can include in the visit also for example baking a Finnish bun or berry pie together with your host family. You will always get the tour of the house / apartment and have a chat with the family about their everyday life.

Duration: 1–3 hours
Available: Year-round
Group Size: max 80 pax (divided into smaller groups of 5–10 persons / one home.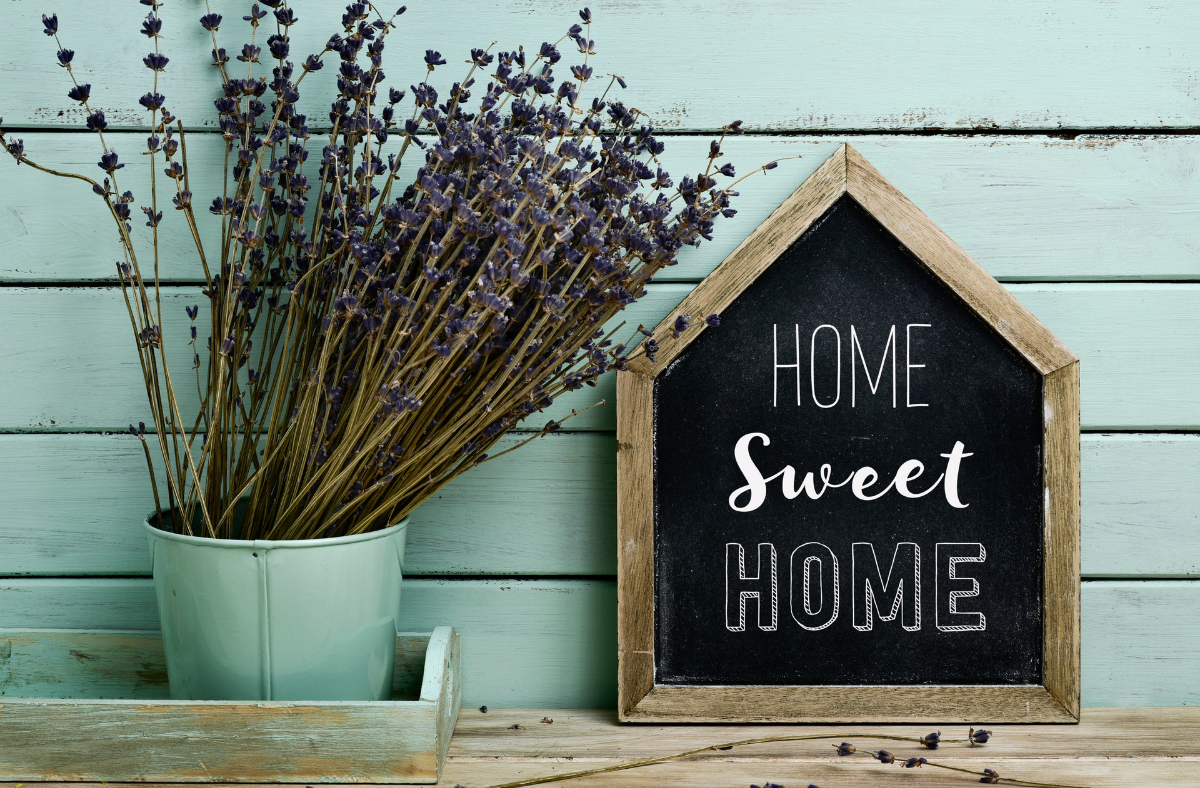 Homestay
Program: Homestay includes an overnight or two. For example a weekend is a perfect time visiting the Finnish family. This is the best program service you can possibly have during your stay. What would be a better way to learn about the local life than to spend time with a local family in their own home, sharing their everyday life as if you're a family member. Homes can accommodate 1-4 person / home. Everyone will have a single bed and own room or a shared room with another homestay guest from the same group. We have in our network many different kind of homes and families; city homes in apartments, farmhouses in the country side etc., working parents with children of different age and retired couples. Like this you get, as a group, an excellent overview of different kind of Finnish ways of life when sharing the experiences afterwards.

Duration: 1–2 nights
Available: Year-round
Group Size: max 50 pax when double stay ( two persons / one family). Bigger groups on request. Single stay is possible also.